Hi every one
I got this from the same person I got the Pennant BB Game.
Good Year Baseball Game
- 1950
There's no apparent maker since the supplier of the games is Good Year.
What's kind of cool about this game are the complements - this is what I would call a "dealer packet"
- to convince the dealer to participate in the promotion.
The "key" to the promotion is the PC's that the dealer purchases to send out as a promotional mailer.
So, when little "Johnny" sees the PC and you get a baseball game? "Daddy, daddy... I want this game
and it's FREE!!!!! Just take the car in for a no charge inspection, and I get the game FREE!!!! Can we,
can we, can we....paleeeeeeeze!"
So, off they go and little Johnny's got a game - wow!
I'll just list the items - the game and promotional stuff - it comes with a heavy stock poster -
but it's for the dealer to get excited about the promotion and not one for customers to see -
the dealer can get them - but no example is in the packet - too bad - the BB related one
would've been cool to have.
The game: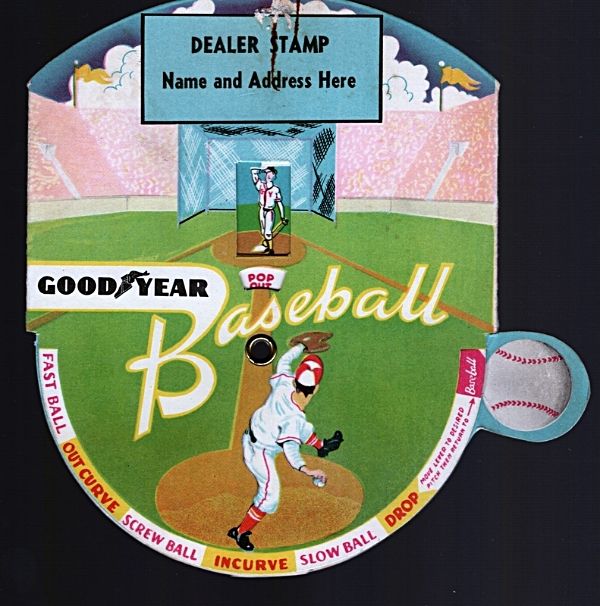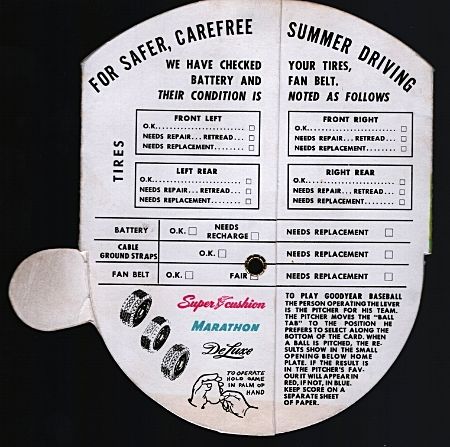 The PC to the customer: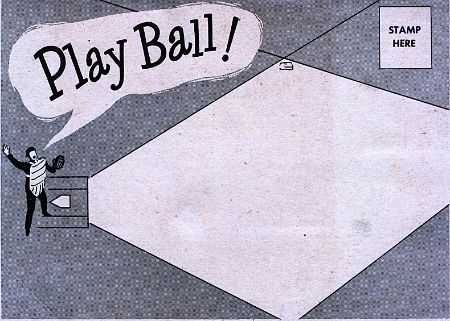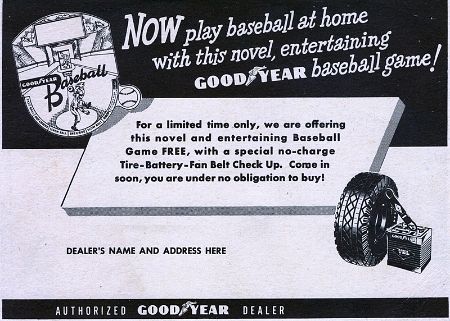 Folded up promotional poster to the dealer: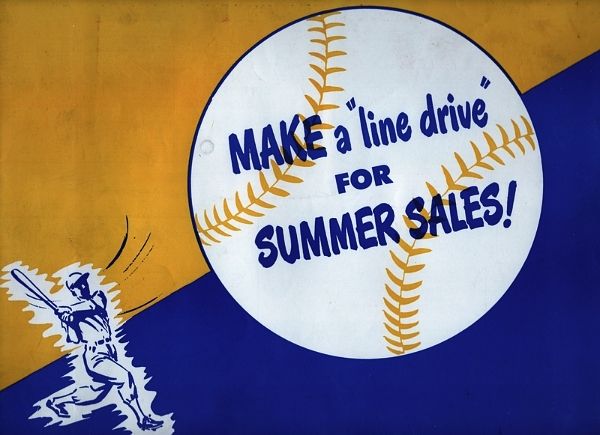 PC dealer sends to GY to participate in the program and order stuff - like the game which was 8 bucks per 100 games.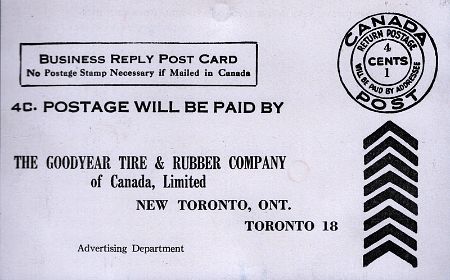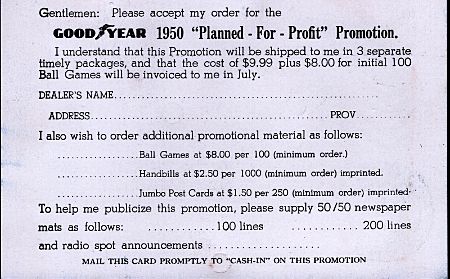 A small promotional leaflet to entice customers to come in: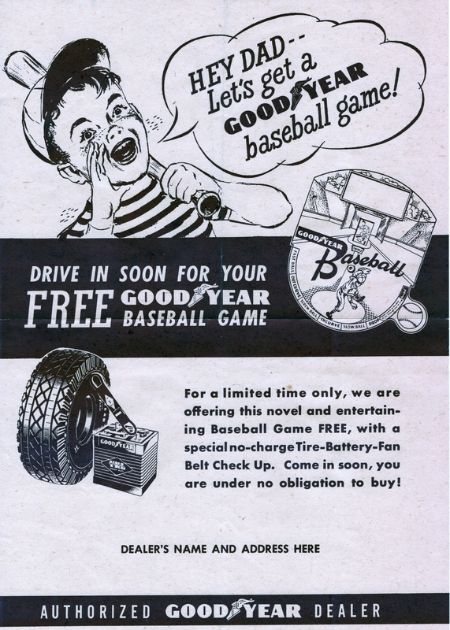 The mechanism of the game is clever - when you slide the ball over to a specific pitch and then back to
the "upper right" - where it says "Baseball" - you get an outcome in the middle - if you choose the same pitch
"twice" - the outcome will change.
If a kid screws with the wheels that are interconnected, he might just ruin the game and beg dad to go for
another inspection!
That's about it - really not much to add - the item is on the forum "list" - but nothing to add since Good Year
didn't let us know who the printer of the game was?